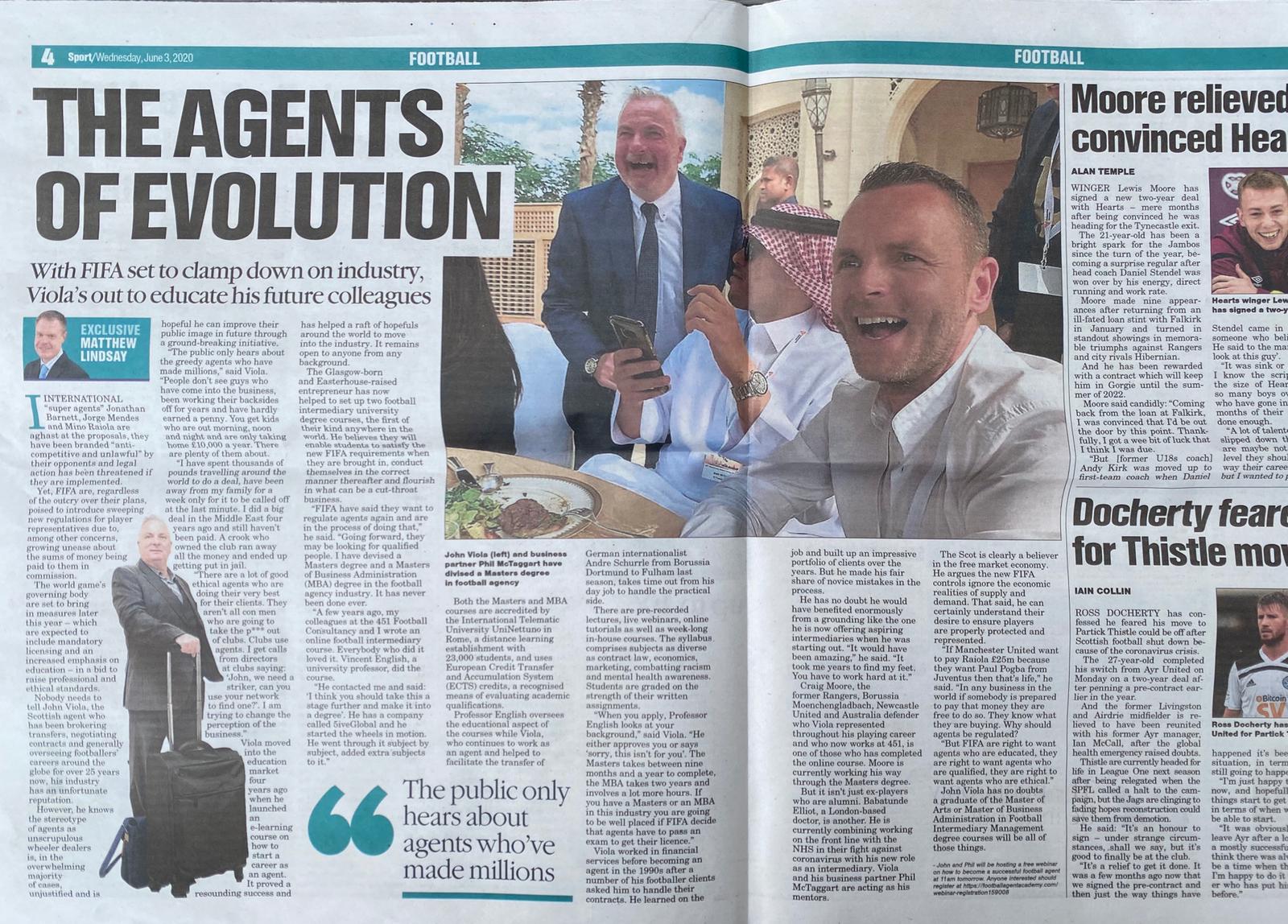 05 Jun

The Scot who has set up the world's first university degree courses – for aspiring football agents

The world game's governing body are set to bring in measures later this year – which are expected to include mandatory licensing and an increased emphasis on education – in a bid to raise professional and ethical standards.

Nobody needs to tell John Viola, the Scottish agent who has been brokering transfers, negotiating contracts and generally overseeing footballers' careers around the globe for over 25 years now, his industry has an unfortunate reputation.

However, he knows the stereotype of agents as unscrupulous wheeler-dealers is, in the overwhelming majority of cases, unjustified and is hopeful he can improve their public image in future through a ground-breaking initiative.

Viola moved into the education market four years ago when he launched an e-learning course on how to start a career as an agent. It proved a resounding success and has helped a raft of hopefuls around the world to move into the industry. It remains open to anyone from any background.

The Glasgow-born and Easterhouse-raised entrepreneur has now helped to set up two football intermediary university degree courses, the first of their kind anywhere in the world. He believes they will enable students to satisfy the new FIFA requirements when they are brought in, conduct themselves in the correct manner thereafter and flourish in what can be a cut-throat business.